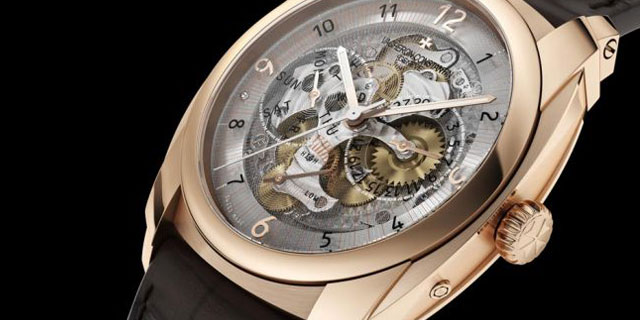 Demand for Swiss made timepieces soar as analysts say expensive watches are an extremely efficient store of value.
ZURICH—Demand for Swiss watches overcame the rising value of the Swiss franc to leap even higher in May, driven in part by customers in Europe's troubled periphery buying expensive gold timepieces.
Watch exports to Greece, Portugal and Spain all increased in May as part of a global rise of 40.1%, when adjusted for inflation, to 1.64 billion Swiss francs. In nominal terms, which are not adjusted for inflation, the increase was 31.6%, according to figures released Thursday by the Swiss customs office. Despite its economic woes, Greece increased its watch imports by 6.1% in May to 6.3 million francs. In Portugal imports in May rose 10.8% to 8.8 million francs, while in Spain they increased 26.4% to 32.6 million francs, despite the economic problems in both countries. Ireland, however, was not among the top 30 countries for watch imports. Particularly noticeable was the increase in gold watches, which increased their unit sales by 50.3% to 47,700 watches in May. Gold watches are often bought by people as safe investments in times of economic uncertainty. "Expensive watches are an extremely efficient store of value—both in terms of their size, their ability to use up cash that may or may not have been declared to the tax man," said Jon Cox, analyst at Kepler Capital Markets. "They also have good transportability and resale value." Patrik Schwendimann, at Zuercher Kantonalbank, said some people in these countries could be using their savings to buy watches and jewelry rather than leaving their money in the bank or other investments. "Watches and jewelry have real value," said Mr. Schwendimann. "People don't know what's going to happen to their other investments or the value of the euros in their bank account. With watches they know it will be worth at least the same in a few years time."
The rise in watch exports was global, with all but one of the top 30 markets reporting increases in exports, and came despite the continued rise in the Swiss franc against the euro as investors flocked to the currency's safe harbor status amid fears over a Greek bond default. The euro has declined in value against the franc from 1.315 franc at the beginning to April to 1.199 franc at the end of June. "The figures were a big surprise, we were expecting a slowdown after an outstanding April and because of currency, but it hasn't happened," said Mr. Schwendimann. "Despite the strong franc and economic issues here and there, Swiss watches are selling like crazy," he added. Swatch Group AG, Compagnie Financiere Richemont SA and privately held Rolex are the main producers in the Swiss watch market. Mr. Cox said the figures showed how watchmakers had managed to pass on price increases to their customers earlier this year to protect themselves against the higher franc. Without the impact of the Swiss franc, which reduced the value of the exports when converted back to the currency, the figure would have been even higher, Mr. Cox said. Asia continued to be the driver for the figures with sales to Hong Kong, the world's biggest watch market, rising 37.3%, according to the Federation of the Swiss Watch Industry FH. But Mr. Cox said he didn't think these rates of increase could be sustained, with the industry now facing tougher comparisons with the second half of 2010. "I don't see sales dropping off, but the sales will not increase at these rates in the future," said Mr. Cox. Mr. Schwendimann said he would now be revising upwards his estimates for the year. "Constant increases seem to be the story of the year." In recent trading, shares in Swatch were down 1.4% at 398.5 francs and Richemont down 2.5% at 51.6 francs while the SMI Swiss Index was trading down 1.8%.