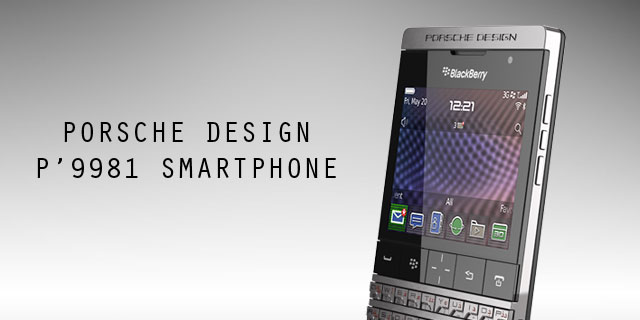 If you still love the functionality of your BlackBerry or simply want a device that stands out from the crowd, then the new Porsche Design P'9981 Smartphone from Blackberry is the best money can buy. Take one look at the sleek angular form of the P'9981 and it immediately reveals it's designed by the legendary Porsche Design studio. Its form is both exceptionally functional and aesthetically pleasing, creating a cohesive package that is both impressive and refined. Not too mention the 1.2GHz processor and 8 GB of memory more than get the job done. Along with a camera capable of shooting 720p HD video, dual band Wi-Fi, a full keyboard, and access to exclusive apps, all of which make this BlackBerry a handheld powerhouse.
The P'9981 features a stylish case of stainless steel and receives a back that is hand-finished in black leather, adding a classic touch to the refined device.
Full QWERTY keyboard and a 2.8″ touch screen make this an intuitive and efficient smartphone for business and play.
Porsche Design P'9981 Smartphone from BlackBerry